Upgrade Your Bathroom Exhaust Fan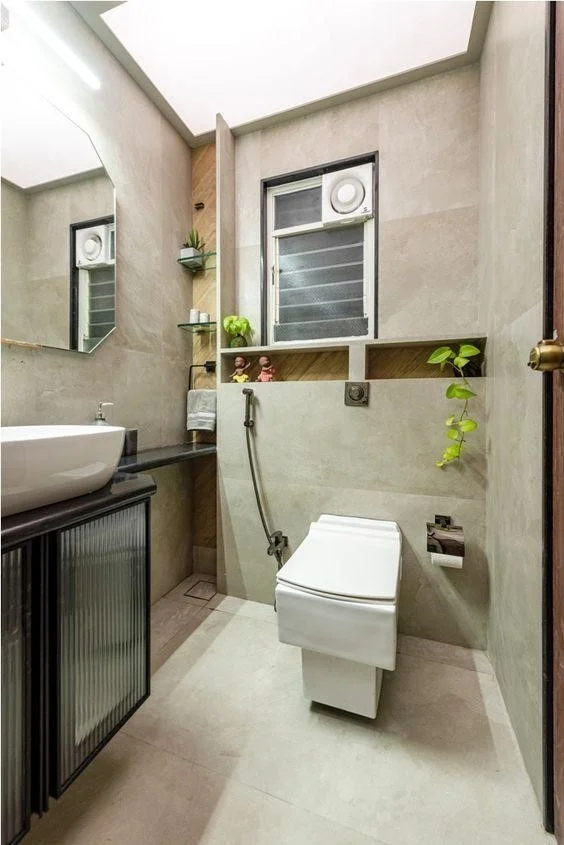 There are various options available to you when looking to replace your bathroom exhaust fan, but here are a few key considerations when making your decision.
An effective bathroom exhaust fan can help eliminate fogged mirrors, stale odors and mold growth – saving both money and headaches over time. Installing one will prove both cost-efficient and hassle-free!
Energy Star certified
The Broan-Nutone AE110 Invent Flex Energy Star qualified ventilation fan provides excellent value for your money. Moving air at 110 cubic feet per minute (CFM), it quickly clears away fog and unpleasant odors in most bathrooms while its decorative coil-like design can easily match any bathroom decor scheme. Plus, paintable coils make customization possible!
An energy star certified exhaust fan is ideal for homes with central heating and cooling, as this certification indicates it uses less electricity than other models and will save money over time on your electric bill. Furthermore, additional features like humidity sensing lights or heaters could add a warm feel in winter; however these could add costs so be mindful when considering these features against your budget. To guarantee maximum comfort it's wiser to opt for quiet exhaust fans which won't disrupt sleep patterns.
Humidity sensing
Humidity sensors are widely used in both commercial and residential settings to monitor moisture levels, helping prevent mold and mildew growth and ensuring adequate soil moisture for plants. They come equipped with various output formats including analog voltage or digital data output formats; as well as different sensor materials including electrolytes, porous ceramics or organic polymer films that provide real time readings of moisture levels.
The humidity sensor detects excess moisture and triggers the exhaust fan to reduce condensation and dampness, helping prevent mold and mildew growth as well as save energy. It is designed specifically for use with ENERGY STAR ventilation fans.
This sensor features a low profile and easy installation, while also being compatible with multiple fan types and styles. To maximize steam detection and vapor detection, we advise placing it within close proximity to shower or bathtub areas.
Decorative
A decorative exhaust fan with light can add a stylish element to a room while providing ventilation and lighting. However, to achieve optimal results it's essential to coordinate it with other lighting fixtures for an evenly lit bathroom environment and ensure its optimal performance. Furthermore, regular cleaning of the fan may help prevent dust build-up and optimize its performance.
Note that bathroom fans do not replace your primary lighting fixture; rather, task lighting provides targeted illumination in specific areas.
Bathroom exhaust fans not only reduce odors in your home, but can also help lower moisture levels that cause wood to warp and paint to peel, as well as mold problems that could pose health hazards to you and your family. You can prevent this by making sure your exhaust fan vents to an insulated duct outside.
Customizable
When it comes to upgrading your bathroom exhaust fan, there are various options available. From energy efficiency and decorative styles, to fan/light combo models for ease of installation.
As it can reduce pollutants, odors, and moisture that could potentially lead to mold or mildew growth and damage walls and flooring, a high-performance exhaust fan in your home is a smart way to improve air quality and enjoy fresher-smelling home. In addition, this fan will remove moisture from showering or bathing sessions and prevent mirror fogging-up when getting ready for work or school faster; you could even opt for one with decorative lights to increase aesthetic value further while following manufacturer recommendations for square footage coverage to prevent oversaturation of ductwork systems.