Getting the Most Out of a Bathroom Accessories Set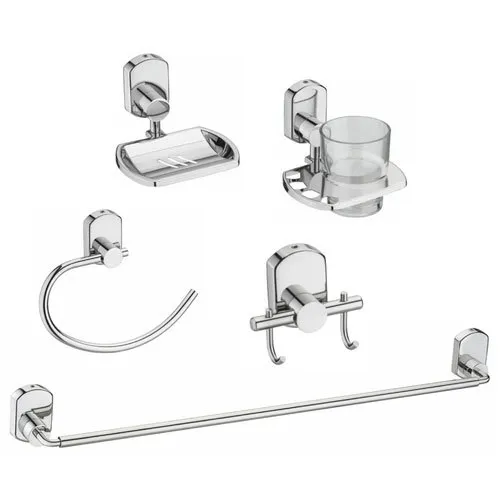 Whether you're remodeling a bathroom or installing a new one, a new bathroom accessories set can brighten your countertops and make your morning and evening routines more convenient. You can purchase a set that includes four to eight different pieces. Many of these accessories are multifunctional, and they can be used for storage as well as decoration. To get the most out of your set, choose items that match the theme of your bathroom.
A rustic bathroom accessories set can give you a country-style look. It features a wooden top and a black base. The pieces in this set include a toothbrush holder, soap dish, soap dispenser, toilet bowl brush, and a tumbler. They are hand painted and heavily distressed, adding a unique, personalized touch. These bathroom accessories are durable and easy to clean with soap and water. These pieces also look great with mid-brown wooden furniture.
You can also buy individual bathroom accessories. You can mix and match different items from one set or a different collection. You can even choose items from designer collections. Some of these include J Queen New York and Touch of Class. If you're unsure about which type of accessories are right for your home, consider purchasing a set that has a variety of designs to suit your needs.
Bathroom accessories sets can also include accessories that make the bathroom look more organized. Some sets feature toothbrush holders, toilet paper holders, soap dispensers, towel rails, toilet brush holders, and tissue paper holders. Some sets also come with organizers for your toilet brushes and cosmetics. These items can make your bathroom look neat and organized without cluttering the entire room.
For a more modern look, you can choose white bathroom accessories with sculpted roses and seashell designs. You can also choose a lace shower curtain to blend cottage beauty and a coastal feel. You can even go with accent colors such as blue and green. Some bathroom accessories are made of stainless steel. These materials have a luminous shine and can contrast beautifully with a matte-black mirror frame and sink taps.